God created water, man created wine.
Winery Organic founded by master winemaker Stephen Kasnyik, 2013
Organic is a young winery,
which was founded in 2013
Although, it is based on years of experience of our master winemaker Stephen Kasnyik, that can be regarded as revolutionary in the field of natural wines in Slovakia. Therefore, in the winery Organic we create wines of exceptional quality, mainly due to the complete absence of the use of any chemicals and harmful substances. Wine produced comes only from our own vineyards, because we believe that only care from the very beginning of the process of growth of grapes ensure the best quality wines. Our vineyards are covering an area of 2.75 hectares (the planting is very dense – 12500/ha) are located in one of the most famous wine-growing Terrois in Strekov, where we have planted different wine varieties such as Green Veltliner, Welschriesling, Rhine Riesling, Pinot Blanc, Blaufränkisch, Sv. Laurent, Andrea, Alibernet, Pinot Noir, Zweigelt and Blue Portugal.
The current production of winery is 3000 bottles per year, increasing to 10,000 bottles by 2021 thanks to the new planting from 2015. Because of this we need to invest into building a factory with a cellar for such a volume of production.
The goal of winemaking/winery is the biodynamic vine cultivation and the subsequent bio-dynamic wine production.We do not use any pesticides, herbicides, insecticides, fungicides, artificial fertilizers, not even copper when treating the vineyards. The vineyards are sprayed with herbal teas and biodynamic preparations. By doing so we help to protect enviroment, clean the soil, support reproduction of microorganisms which enables good root system functionality of vine and strengthen its immunity. Manually cultivated and with help of our horse, we do not use any technical devices for treating the vineyards except for hand mowers and syringes.
Thanks to our philosophy and production we are protecting an environment and providing very special natural wine for Slovak and also world customers that is a confirmation of high-quality products of Strekov wine region situated in Slovakia.
Grape is harvested manually
Fermentation always runs spontaneously with our own (wild) yeasts and takes about 120-180 days on peels without addition of SO2. After fermantation we manually poor it into 228 L of oak barrels which have been already filled several times. (old 12 years old French oak barrels) and into 500 L ceramic amphora. Wine aging takes at least 9-10 months then it is bottled without clarification, extraction, filtration and SO2 addition.
This gives us a high-quality product, so-called bioenergetic wine that has its own resonance 5-8 Hz. This unique way of production uses about 200 wineries in the world that meet each year at the VinNatur Wine Festival in Italian Vicenza, where our winery is registered and invited each year.
We are new team with long lasting
experience and passion for organic wine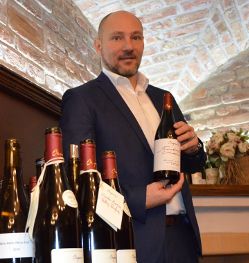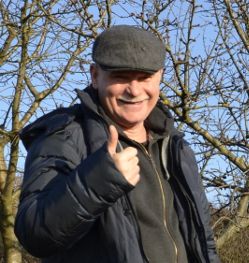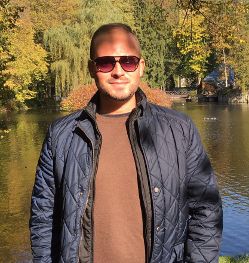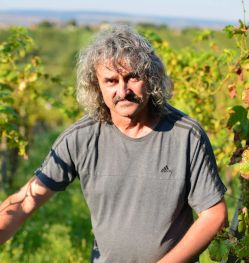 ŠTEFAN KASNYIK
Master vintner
Organic winery produces only the best
wine, our awards are proof of this
April 2016 - Villa Favorita
VINNATUR Villa favorita
Participation on VINNATUR Villa favorita exhibition, where we represented high quality of Slovak wines and the region of Strekov.
March 2015 - Villa Favorita
VINNATUR Villa favorita
Participation on VINNATUR Villa favorita exhibition, where we represented high quality of Slovak wines and the region of Strekov.
January 2014 - Prague
Contest of Orange Wines
Cuvée Maria Vallis Albus 2012 obtained award for having the lowest SO2 content of all participating wines.